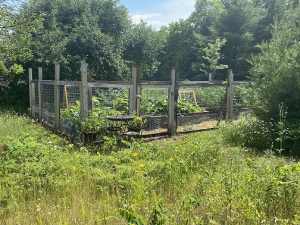 Hard to believe it is now 5 weeks past our last frost free date and 6 weeks since my last post. It's
almost time to start the count of weeks before first frost to plan fall and cold crop planting. Golly. I haven't even started picking tomatoes yet!
That being said, I already harvested all my Pac Choi, Kohlrabi and I am harvesting loads of Snap, Snow and English Peas, Arugula, Kale and Swiss Chard. One of my zucchini plants has 4" zucchinis on it that I can harvest soon and the broccoli is close to harvest time. Yea!